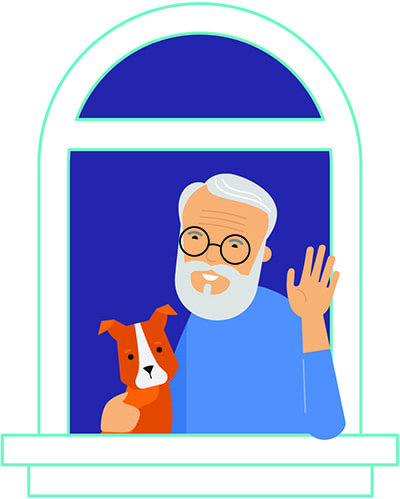 Frequently Asked Questions
I need to see a psychologist, what do I need to do?
In order to claim a rebate from Medicare, you need to see your GP for an appointment to create a Mental Health Care Plan and obtain a referral to a psychologist of your choosing.
Once you have this referral, please bring it along to your initial assessment so that we can claim your rebate from Medicare using our HICAPS system. You will also need to bring your bank card and Medicare card number (or card) to process the claim on the spot.
After five to six sessions you will be required to revisit your GP and if helpful, we will write to your GP to request further sessions (up to 10).  The maximum number of sessions that you can claim per calendar year from Medicare is 10. 
How can I make a booking?
Please telephone (07) 5627 0551 or use the contact us page. Our team will respond to you within 24 hours. 
Can I use private health insurance or Workcover?
Yes – please discuss this when making your appointment and we can support you to obtain the information that you need to make your claim. Please telephone your insurer to obtain specific information about your entitlements. 
So you offer Telehealth? 
Absolutely! Telehealth enables people from outside of our lovely Gold Coast region to be able to access therapy online. Our preferred platform is COVIU and you will be provided with a link at the time that your appointment is confirmed.
How much do you charge?
Melissa's fee is $220 per session (50 minutes) and most people are eligible for up to 10 concessional (rebated) sessions via a Mental Health Care Plan (referral from GP). 
The Medicare Rebate to see a Registered Psychologist is currently $88.25 and our fee to see a Registered Psychologist reflects a similar out of pocket expense at just over $100 per session.
Finally, some may have private health insurance, with mental health services as an "extra." If this is the case please contact your insurance provider and they will likely be able to further reduce any out-of-pockets expenses.
A small number of low gap appointments are available for people experiencing financial difficulties. Please discuss these if this is a consideration for you. 
Extended sessions available for ISTDP block therapy (discuss with our administration if this is your preference) with Melissa. 
Block therapy is available to individuals who live outside of the Gold Coast region or who have limited availability and are 1.5 to 3 hours in duration. 
What is ISTDP?
Intensive short-term dynamic psychotherapy (ISTDP) is a psychotherapy, developed by Dr. Habib Davanloo. In ISTDP, the theory is that most psychological distress occurs due to the impact of trauma experienced in our early caregiver relationships. For example, between us and our parents (adopted, biological or otherwise). These experiences can lead us to experience high anxiety and distress in our relationships with others, and may be unconscious to the person experiencing them. This can result is a range of physical and psychological symptoms, and interpersonal issues. These unconscious processes can also lead to health problems in bodily systems, including the cardiovascular system, gastrointestinal tract, respiratory system, immune system, and muscular system, as well as drug and alcohol issues, and eating disorders. 
How does ISTDP work?
ISTDP  is an interactive therapy where both the therapist and client work together to identify the way the person experiences their anxiety and the defenses which arise to block the painful feelings from surfacing. When these feelings are experienced, anxiety and defenses decrease. Working through the avoided feelings can often bring about symptom improvement, behavioural changes and help to develop healthy relationships.
Abbass, A. (2015). Reaching through resistance. Kansas City: Seven Leaves Press
What is Melissa's training in ISTDP?
Melissa has completed core training in ISTDP under Julie Cochrane, and is in her second year of Advanced Training in ITSDP under the supervision of Julie Cochrane and Jon Frederickson.